Via delle Miccine, 58
S.Giorgio a Colonica (PO)
Phone:
(+39) 0574.640088
Mobile: (+39) 340 5833862
Where to find us
Residence San Giorgio can be found in San Giorgio a Colonica (Prato), in Via delle Miccine no. 58, within easy reach of the motorway and Florence's Peretola airport.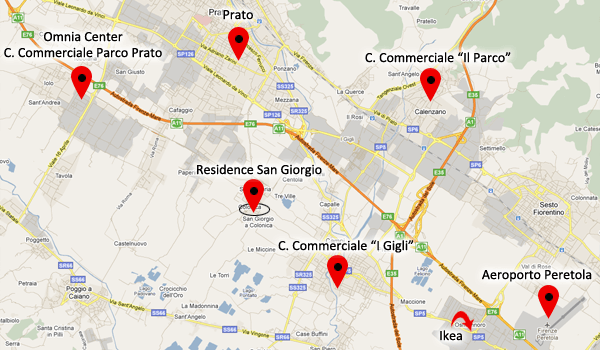 Per migliorare l'esperienza di navigazione, questo sito utilizza cookie per sole finalità tecniche.
Se vuoi saperne di più o negare il consenso a tutti o ad alcuni cookie consulta la nostra
informativa completa
.
OK